What Upgraded Nano Magnesium Helps With...
Higher Melatonin Production For Better Sleep*
Optimized Muscle and Nerve Function*
Protein Absorption and Increased Energy*
Maintain Healthy Immune System*
Helps with Insulin Sensitivity*
Supports Bone Health and Proper Calcium Utilization*
Lower Cortisol Levels to Reduce Stress*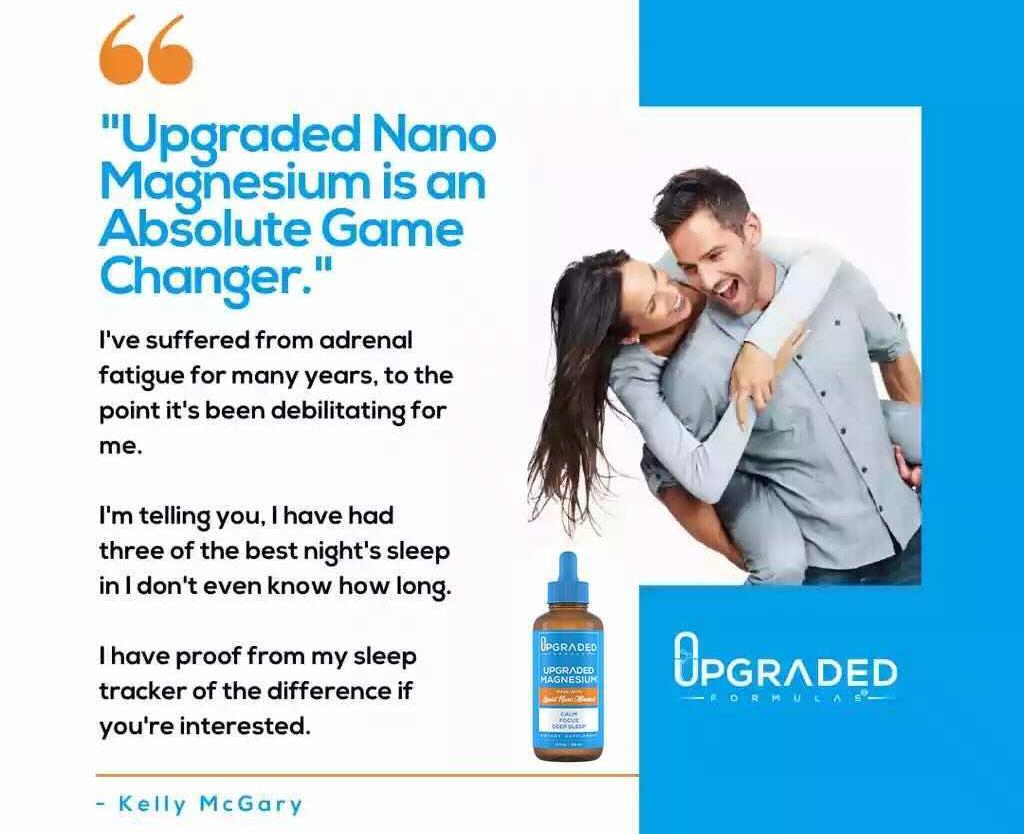 What are the Signs of Magnesium Deficiency?
Magnesium is an essential player in bone metabolism, nerve transmission, heart function, neuromuscular conduction, muscular transmission, vasomotor tone, blood pressure, and blood glucose metabolism.
Magnesium is intimately involved in how you look, feel, and move. Magnesium is critical to feeling energetic, achieving peak mental and physical performance, and looking young and vibrant.
Most common signs of Magnesium deficiency:
Poor Appetite Management
Feeling Queasy or Nauseous
Feeling Tired or Lacking Energy
Feeling Tingling In Hands, Feet, Fingers, Or Toes
Headaches
What is Nano Magnesium Chloride?
Our Nano magnesium chloride, is a highly bioavailable form of the mineral. It is more absorbable than other types, such as magnesium threonate, oxide, and citrate. Nano magnesium chloride is in nanoparticle form enabling maximum bioavailability and measurable absorption.*